Jo-ann Archibald Q'um Q'um Xiiem, is a member of the Stó:lō First Nation and has kinship in St'at'imc First Nation in British Columbia, Canada. Over a 45-year educational career, Q'um Q'um Xiiem has been a school teacher, curriculum developer, researcher, author, university leader and professor. She is Professor Emeritus in the Faculty of Education, University of British Columba (UBC). At UBC, she held the leadership positions of Director of the First Nations House of Learning, Associate Dean for Indigenous Education, and the Director of UBC's Indigenous Teacher Education Program (NITEP). She was also a full professor in the UBC Faculty of Education.
She received a Bachelor of Education (B.Ed.) degree from the University of British Columbia, a Master of Education (M.Ed.) degree and Doctor of Philosophy (Ph.D.) degree from Simon Fraser University. Q'um Q'um Xiiem's scholarship relates to Indigenous knowledge systems, storywork/oral tradition, transformative education at all levels, Indigenous educational history, teacher and graduate education, and Indigenous methodologies. From 1992- 2019, Q'um Q'um Xiiem edited an annual theme issue of the Canada Journal of Native Education (CJNE.). She is the author of "Indigenous Storywork: Educating the Heart, Mind, Body, and Spirit" as well as many other publications. Q'um Q'um Xiiem has been involved with numerous national and international research and educational networks, policy engagement, and capacity building initiatives.
In 2018, Q'um Q'um Xiiem, was appointed an Officer of the Order of Canada for her lifelong contributions to advancing Indigenous education in K-12 and post-secondary education through policy, programs, curricula, and research.
In her retirement, Q'um Q'um Xiiem continues to be involved in some educational projects; however, her priority is time with her grandchildren.
María José Athié Martínez is a Ph.D. Candidate in Curriculum Studies from the UBC Faculty of Education. María José is a Two-Spirit Mestiz@ from Mexico, with mixed-race background. She was born in Mexico City and raised in the traditional and unceded territory of the Mayan, in Quintana Roo, Mexico. She has been an uninvited visitor on xʷməθkʷəy̓əm (Musqueam), sel̓íl̓witulh (Tsleil-Waututh), and sḵwx̱wú7mesh (Squamish) traditional territories for over seven years now. María José has over two decades of experience developing curricula based on decolonized and Indigenous methodologies, focusing on the interests and needs of local Indigenous communities and elders. María José dissertation is on how are non-Indigenous teachers understanding Reconciliation and integrating Indigenous cultures and perspectives in their teaching practice.
Jake Chakasim
Jake Chakasim is a Cree from the Mushkegowuk Territory situated in Northern Ontario, also known as Treaty 9 or the James Bay Treaty. Coupled with scholarly activities and professional practice he has worked and collaborated with firms in Ontario and British Columbia. Jake is cross-appointed with Carleton's School of Architecture and Indigenous & Canadian Studies.
Jake's approach to community design is interdisciplinary informed by Architecture, Engineering and Indigenous Planning Principles. He is currently a Doctoral Candidate with UBC's School of Community and Regional Planning, SCARP with a research focus on resiliency, the internal migration and displacement of indigenous communities (a type of 'domestic' diaspora) including the foregrounding of an etymology of indigenous design missing in Canadian Schools of Architecture.
His approach to design education is based on phronesis, a type of 'practical wisdom' thus ensuring the ways Indigenous people express themselves are not to be seen (or considered) as anecdotal evidence but worthy of critical discussion. He brings forward a cultural narrative about the way indigenous practitioners come to bare the historical injustices imposed upon indigenous communities and the sociological forces that continue to shape and often ill define the working relationships with indigenous communities.

A member of the Sámi American community, Tim Frandy is an Assistant Professor of Nordic Studies at the University of British Columbia. Working predominantly with Indigenous peoples, their research includes decolonization, Sámi and other Indigenous folklore, public folklore, and the environmental humanities. Frandy's recent translation of Inari Sámi Folklore is the first polyvocal anthology of Sámi oral tradition published in English.
Keeta Gladue

Keeta Gladue (Cree and Metis) believes in changing the world through pop culture references, humour, and storytelling. Keeta is currently serving her communities as the Indigenous Student Program Advisor for Writing Symbols Lodge. In her current role she supports diversity, equity, and inclusion as well as intercultural relationship building and anti-racism work. She is also an Indigenous researcher engaged in work focused on Indigenous holistic mental health and wellbeing, academic integrity, and the decolonization and Indigenization of post-secondary institutions. She is also a registered social worker with degrees in multiple disciplines, and a current graduate student in leadership. A recent TEDx speaker, Keeta is committed to supporting intercultural engagement and understanding through stories.
Born in Moose Factory Ontario, Jules was raised by her Cree speaking grandparents in Moosonee, and also with her mother in Ottawa, a warrior of the Canadian Residential school system. Jules is a band member of Attawapiskat First Nation, the Ancestral lands of the MoshKeKo AsKi InNiNeWak. She resides in Vancouver with her family. She completed her PhD with GRSJ at the University of British Columbia, her research MooNaHaTihKaaSiWew: Unearthing Spirit focuses on Indigenous documentary methodologies. In 2010, she completed her masters at Ryerson University in Documentary Media where she was awarded the Award of Distinction for her thesis work, as well as the Graduate Ryerson Gold Medal for highest academic achievement. While in graduate school, she produced her first feature documentary film Remembering Inninimowin regarding her journey of remembering Cree.
After graduation, Jules was one of six women selected for the Women in the Directors Chair program, where she directed a scene from her feature Broken Angel. Her script was also selected for the TIFF's filmmaker lab, as well as the Whistler's Screenwriting lab where she worked with story editor/screenwriter Dennis Foon. She is also part of the Blackmagic Collective Breakthrough Initiative in LA. Jules is ACTRA, and a DGC member. Jules' company VisJuelles Productions Inc. has a number of films and other media works in development. Her television series AskiBOYZ (2016) co-produced with Big Soul Production is currently being aired on Aboriginal Peoples Television Network (APTN) in both Cree and English. In 2017, she released her documentary NiiSoTeWak: Two Bodies, One Heart and her second CBC short OshKiKiShiKaw: A New Day was released in the spring of 2019. Her third award-winning documentary KaYaMenTa: Sharing Truths about Menopause was released in the summer of 2020. Over the years, she has released a number of other films/projects including Butterfly Monument (2017) about her relation, the late Shannen Koostachin with co-director/producer Rick Miller. Her award-winning narrative film OChiSkwaCho premiered at imagineNATIVE Film + Media Arts Festival and screened at several other festivals worldwide.
Jules is in post-production with her next narrative short MisTik and her feature drama Broken Angel. She is development with her next features Angela's Shadow and KaTaWaSiSin. She is in production with her NFB feature documentary WaaPiiKee and in development with Soapbox Production with Chubby Cree. Jules was the Indigenous Storyteller in Residence with the Vancouver Public Library where she further developed her poetry, and soon after, Unearthing Secrets, Gathering Truths (2018) was published with Kegedonce Press. Jules will currently writing her novel Moccasin Souls. Jules is represented by The Characters in Vancouver, and is the voice of Layla (Mom) on the new PBS Kids/CBC Kids animated series Molly of Denali. Jules is also represented by Lucas Talent for writing and directing. She carries extensive knowledge working in Indigenous community in several different capacities and these community experiences feed her arts practice.
Outi Laiti is an Indigenous (Sámi) game researcher and designer at the University of Helsinki, where she is an Associate Researcher in Indigenous Studies. In 2020, gamesindustry.biz nominated her as one of the 100 Game Changers for her work on promoting Sámi gaming. Her field of research is education and computer science with a focus on Sámi language and culture in digital games and programming. She is also active in designing and co-organizing Sami Game Jams and has been involved in several game development and educational projects in the past. Her doctoral thesis "Old Ways of Knowing, New Ways of Playing" published in January 2021, discusses the potential for collaborative game design to empower Indigenous Sámi. Outi's knowledge and experience will form the foundation of the workshop's approach to game design and its concluding game development event.
Jen Lavalley
Jen Lavalley is a Neyihaw-Saulteaux Métis queer/two-spirit scholar-activist born and raised in Treaty Four territory (Regina). Her scholarly and community work concerns questions of harm reduction, Indigenous and decolonial methodologies, and justice. She has closely collaborated with the Western Aboriginal Harm Reduction Society for the last four years. As part of our Lecture Series on "Indigenous Presence and Representation in European Studies," she has been a panelist for a Panel Discussion on "Landscapes and Cityscapes — Indigenous Placemaking Narratives of Mobility". Co-organizer Dorothee Leesing invited her to our workshop based on the importance of discussing how space and place are perceived in Indigenous communities, what vocabulary and tools are necessary for a paradigm change in the 'Canadian' context, what spatial inhibitors and enablers can be observed, as well as what possible changes can be and are being made to improve life for the most vulnerable Indigenous communities.
Shannon Leddy (Métis) is a Vancouver based teacher and writer whose practice focuses on decolonizing education and Indigenous education within teacher education. She holds degrees in Art History and Anthropology from the University of Saskatchewan (1994), an MA in Art History (1997), and a BEd (2005) from the University of British Columbia. Her PhD research at Simon Fraser University focused on inviting pre-service teachers into dialogue with contemporary Indigenous art as a mechanism of decolonizing education and in order to help them become adept at delivering Indigenous education without reproducing colonial stereotypes. During her time as a public school teacher with the Vancouver School Board, Shannon worked at several high schools as a teacher of Art, Social Studies and English. After a two-year secondment to work as a Faculty Associate in SFU's Professional Development Program in teacher education, she returned to the VSB to undertake the coordination of an arts-based mini-school. She has also worked as an Instructor in SFU's Faculty of Education teaching courses in pedagogical foundations and Aboriginal education. In 2013 she was awarded SFU's Aboriginal Graduate Entrance Scholarship and a SSHRC Bombardier Scholarship in 2015.
Shannon's personal philosophy of education is rooted in Freire's model of inquiry as the praxis required to effect transformative change. Her practice as a teacher, and interest in transforming education, is situated somewhere between the discourses of indigenizing the academy and decolonizing education, two of the current and most prominent frames of reference for discussing Indigeneity and the impacts of colonization within curriculum. Shannon is committed to working at finding new and effective avenues for including Indigenous content within school curriculum in meaningful ways, and helping non-Indigenous teachers to learn from Indigenous people. She believes strongly in the power of dialogue to affect transformative change, and works to create learning environments in which each person is both student and learner.
Shannon serves as the Co-Director of the Institute for Environmental Learning, a UNESCO Regional Centre of Excellence. As the Institute moves into its next decade, she has come on board to help build relationships with Indigenous community members and Knowledge Keepers to renew the vision of land-as-teacher, to move away from ideas of land as commodity, as recreational, and consumable. Through their work, the Institute will continue to build relationships with land through environmental learning that is relevant, relational, reciprocal and respectful (Kirkness, 1991). Through her work with this group, she aims assist in the co-construction of new understandings of our relationship to land and place, rooted in holistic and sustainable practices that honour not only human life, but all life.
Shannon also serves on the Dean's Task Force for Race Indigeneity and Social Justice, the mandate of which is to research the current environment for racialized and marginalized students staff and faculty, and to form a final report that includes recommendations for updating policy and procedure in our faculty to address systemic racism.
Shauneen Pete
Dr. Shauneen Pete is from Little Pine First Nation in Treaty 6 territory. Shauneen is a mother and grandmother.  She promotes the Indigenization and decolonization of higher education. As a teacher, she works toward settler decolonization in teacher education. Dr. Pete is the Indigenous Resurgence Coordinator in the Faculty of Education at the University of Victoria. She has served as the Executive Lead: Indigenization at the University of Regina. She was also the Vice-President (Academic) and interim President at First Nations University of Canada.
David Plamondon
David is a proud member of Treaty 8 who was born in the traditional territory of Kapawe'no First Nation. David has spent most of his professional career working with Indigenous Peoples in capacity building, employment and Education. Utilizing his experience and Education in both Human Resources and Business Management, David co-founded Pe Metawe Consulting with Jayde Gravel, a proud member of the Metis Nation of Alberta. Pe Metawe consulting was built with the mandate of improving the lives of Indigenous People across Turtle Island through community engagement and capacity building. Since its founding, Pe Metawe Consulting has provided pre-employment training for Indigenous Youth, helped develop Indigenous Engagement strategies for post-secondary and corporate institutions, delivered dozens of Indigenous Allyship workshops and provided consultative services for publishers and designers in the tabletop gaming community.
Amber Shilling
Dr. Amber Shilling (Giijiigaanikwadok) is Anishinaabe from Mnjikaning First Nation and Polish/English. Her doctoral research utilized storywork principles as a methodology for engaging youth in discussions on technology, language learning, and identity formation. She is currently the Director of Indigenous Engagement and Reconciliation at the Glenbow Museum in Calgary, Alberta. Her current work provides an excellent match for Prof. Schwarz's recent research project.
Tódich'íi'nii éínishłị dóó Kinya'áanii báshíshchíín. Áádóó Tsalagi éí da shichei dóó Táchii'nii éí da shinálí. Naat'áanii Nééz déé' íiyisí naashá. Dóó Hamilton, Ontario, Canada di shighaan.
Renae Watchman is Bitter Water Clan, born for the Towering House Clan. Her maternal grandfather was Cherokee from Tahlequah, Oklahoma, and they are Bird Clan. Her paternal grandfather was from the Red Running Through the Water Clan. Diné stories illustrate the kinship responsibilities of the Tódich'íi'nii are as philosophers and educators, and the Kinya'áanii are as leaders and guides. As a post-secondary educator and scholar, she takes very seriously these foundational teachings, grounded in the Diné philosophy of hózhǫ́: a state of harmony, peace, wellness, and balance.
Dr. Watchman is enrolled with the Navajo Nation (Shiprock agency) in New Mexico but currently lives and works in Hamilton, Ontario. She is an associate professor in the department of Indigenous Studies at McMaster University, where she specializes in Indigenous literatures and Indigenous film studies. During the Summer semester, 2022, Dr. Watchman was an invited guest professor at Christian-Albrechts University in Kiel, Germany, where she taught two courses in those respective areas.
Dr. Watchman's recent publications are "Igniting Conciliation & Counting Coup as Redress," published in Studies in Canadian Literature (June 2022), and "Blood Quantum and Fourth Cinema: Post- and Paracolonial Zombies," co-authored with Michael Truscello (January 2022). This was published in the Quarterly Review of Film and Video. Her sole-authored monograph, tentatively titled Tsé Bit'a'í (The Winged Rock): Visual & Literary Storytelling, has undergone peer review with the University of Arizona Press and is on track for publication in 2023. Tsé Bit'a'í means "winged rock" or "rock with wings," and is a grand monolith called Shiprock Peak in English. Situated south of Dr. Watchman's family's community of Shiprock, Tsé Bit'a'í's aesthetic beauty has contributed to her popularity and dislocation in visual storytelling. Tsé Bit'a'í's origin stories, like others in the great body of Indigenous literary arts (literature and film), are rich and regenerative, responding to epistemic erasure and symbolic dislocation. Her book is evocative of Indigenous (Diné/Dene specific) storywork methodologies. In addition to centering Tsé Bit'a'í's stories, she close reads two Diné directed films, and introduces works by Dene authors that establish and affirm literary and kinship linkages north of the Medicine Line. As a literary scholar, Dr. Watchman employs Indigenous, specifically Diné, epistemologies and frameworks in her analysis of Indigenous literary arts. To read stories through Indigenous knowledge systems is to recover and restore Indigenous presence and kinship as an act of hózhǫ́, or restoration as a storywork methodology. Harmonizing artistic and creative works with Indigenous epistemologies are the future of rigorous and nuanced scholarship, which her book does. She argues for the restoration of displaced Indigenous stories (oral, literary, and visual/filmic texts) as an active decolonial process to reverse epistemicide.
Susanna Cassisa – RA
Susanna Cassisa (she/her) is currently a Germanic Studies M.A. student at the University of British Columbia. Before moving to Vancouver, she lived in Oxford, Mississippi where she earned her B.A. in International Studies and German at the University of Mississippi. Her research interests include media studies, queer studies, and East German culture and history. She is currently writing her M.A. thesis on East German moral panic and anti-gay rhetoric in the 1950s. As a settler student in Canada, Susanna is committed to learning more about Indigenous methodologies and their contributions to interdisciplinary research in the field of European Studies.
Natasha is a student member of the Centre for Migration Studies and a Ph.D. candidate in Rehabilitation Sciences at the University of British Columbia. Following graduation with an MA in Anthropology (UBC) in 2011, Natasha continued to be involved in storytelling through involvement as a researcher/writer in a variety of capacities. She helped research and co-write the documentary Tricks on the Dead (Rare Earth Media Group), and was an associate producer and story-editor on The World is Bright (gYu Films), a film exploring the intersecting themes of migration, mental health, and social justice. In late 2014, she became a research coordinator in the UBC Occupational Science and Occupational Therapy department at UBC, which set the wheels in motion for her doctoral research which uses narrative inquiry and arts-based methods to better understand 'musicking' and belonging among children and youth. In July 2021, Natasha was among twenty-three graduate students selected to participate in the The StOries Project at CERC in Migration and Integration (Toronto Metropolitan University). Her written submissions to that project will be included in an anthology of migration stories that is to be published in 2023.
Antje Ellermann (she/they) is a Professor of Political Science and Founding Director of the Centre for Migration Studies at the University of British Columbia in Vancouver. Her research focuses on the politics of migration and citizenship in liberal democracies.
Antje's latest book The Comparative Politics of Immigration: Policy Choices in Germany, Canada, Switzerland, and the United States was published in 2021 with Cambridge University Press as part of the Cambridge Studies in Comparative Politics series. It was recognized with the Charles H. Levine Memorial Book Prize (co-winner) by the International Political Science Association. Her first book States Against Migrants: Deportation in Germany and the United States (Cambridge University Press, 2009) examined the comparative politics and implementation of deportation. Antje's work has also appeared in journals such as World Politics (winner of the APSA Migration & Citizenship Section's best article award), Comparative Political Studies, Politics & Society, Journal of Ethnic and Migration Studies, West European Politics, Government and Opposition, and International Migration. Antje's research has been supported by the Social Sciences and Humanities Research Council, the Social Science Research Council, the German Academic Exchange Service, and the Canadian Department of Foreign Affairs and International Trade. She serves on the editorial board of the Journal of Ethnic and Migration Studies and served as Co-President of the American Political Science Association's Migration and Citizenship Section from 2019-21.
Antje was born and raised in Germany before spending many years living, working, and studying in Northern Ireland, England, and the United States. She and her family live on the beautiful, shared territories of the xʷməθkʷəy̓əm (Musqueam), Skwxwu7mesh (Squamish), and səl̓ilwətaɁɬ (Tsleil-Waututh) (Vancouver).
David Gaertner is an Assistant Professor in the Institute of Critical Indigenous Studies at the University of British Columbia and the co-Director of CEDaR (Community Engaged Documentation and Research). His articles have appeared in Canadian Literature, American Indian Cultural and Research Journal, and Bioethical Inquiry, among other publications. He is the author of The Theatre of Regret: Literature, Art and the Politics of Reconciliation in Canada and the editor of Sôhkêyihta: The Poetry of Sky Dancer Louise Bernice Halfe. David's work in Indigenous new media with an emphasis in game studies will provide an important foundation for the ways in which this workshop approaches Indigenous storytelling the digital spaces.
Maureen O. Gallagher
Maureen O. Gallagher is a Lecturer in German Studies at Australian National University in Ngunnawal and Ngambri country. She holds a PhD in German Studies from the University of Massachusetts Amherst and is currently working on a book manuscript on whiteness in Wilhelmine German youth literature and culture based on her dissertation. Her research and teaching interests include race and gender in German colonial literature, Black German Studies, connections between German Studies and Indigenous Studies, and inclusive, anti-racist and decolonial teaching practices. She is particularly interested in how to decolonize and incorporate Indigenous knowledges and perspectives into language teaching at all levels.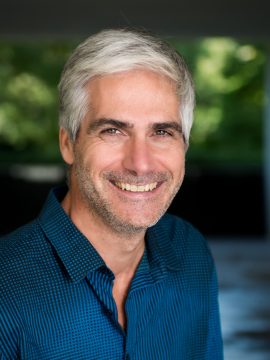 Markus is a permanent resident of Canada and an uninvited visitor to the traditional territory and unceded (stolen) lands of the  xʷməθkʷəy̓əm (Musqueam), Skwxwu7mesh (Squamish), and səl̓ilwətaɁɬ (Tsleil-Waututh) First Nations. He very much appreciates the openness and hospitality that has allowed him to live and work here, albeit within a settler-colonial context, especially within academics and UBC. Markus has been struggling with the problem of carrying on with colonial structures when promoting 'decolonialization,' since his very own presence here at UBC and Vancouver is based on privileges. Being originally from Germany (after having lived in the US and in Japan) and by teaching and researching European Cultures and Literatures, he is aware of the danger of carrying on with the systemic structures of Othering when the concepts of belonging and identity are applied. He therefore feels that all that he can do (for now) is to support any narratives that disrupt colonialization, and promote transition and change. At the moment and for the future, Markus is intrigued to turn his research into a search for stories that radically retell the ongoing history of colonialism and cultural hegenomy differently; to listen to voices that focus on the people and to respect their sources, rather than to take them only as representatives, their stories and their lands only as resources.
In the past, he has been appointed as UBC Resident Director for the Canadian Year in Freiburg, Germany (2009/10); DAAD Lecturer, Graduate School of Humanities and Sociology, Faculty of Letters, University of Tokyo, Japan (April 1999-September 2003); Visiting Scholar, Department of Cross-Cultural Studies, Nagoya City University, Japan (May 1998-February 1999); Adjunct Lecturer, Department of German, Free University Berlin, Germany (Winter 1995/96). He is currently an Steering Committee Member of the UBC Centre for Migration Studies and Affiliated Faculty at the Institute for European Studies.
Jaerin Kim – RA

Jaerin Kim (she/her) is a Project Assistant currently working at UBC Centre for Migration Studies – Narratives Research Group. Originally from Busan, South Korea, she is also a rising fourth-year undergraduate student majoring in International Relations at UBC. Before coming to UBC in the fall of 2021, Jaerin studied Political Humanities in Reims, France, as part of the UBC Sciences Po Dual Degree program. Having pursued an interdisciplinary studies in social sciences with an international background, Jaerin's research interests lie at the intersection of global governance, social justice, and intercultural communication. As a settler student living in the traditional, ancestral, and unceded territories of the Musqueam people, Jaerin's studies at UBC have allowed her to learn about the settler-colonial context that underpins Canadian society as well as the power dynamics that are inherent in today's knowledge production. She is grateful to be on board for this Workshop and looking forward to fruitful discussions!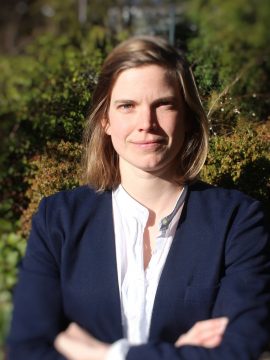 Dr. Dorothee Leesing is a sessional lecturer at CENES and a member of the Narratives Cluster of the Migration Research Group at UBC. Her research is embedded in media and mobility studies through the environmental and postcolonial lens.
Past research projects and initiatives engage with urban environments and its engagement in games and press; a podcast for the VSO's 2021/2022 program "Classical Records", an environmental game design with the Centre for Digital Media, a contributor to the "Wilde News Archive", as well as Choose your own adventure books in the language classroom at the Westside German School.
She is currently working on a publication of transcribed letters of German prisoners of war during WWI in Japan.
Contact her for cooperation related to Digital Scholarship in the Humanities, Urban and Mobility Studies, Game Studies and Ecocriticism.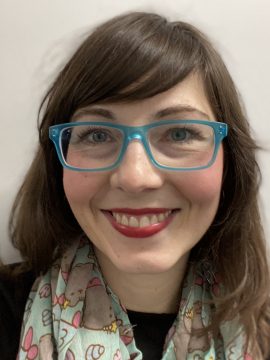 Elizabeth "Biz" Nijdam is a lecturer in the Department of Central, Eastern, and Northern European Studies at the University of British Columbia in Vancouver, Canada. She is also an SSHRC postdoctoral fellow at the University of Waterloo, working on her book manuscript Graphic Historiography: East German Memory Discourses in Comics and Graphic Novels (under contract with Ohio State University Press). Biz's research and teaching interests include the representation of history in comics, comics and new media on forced migration, exploring intersections between Indigenous studies and German and European studies, and feminist methodologies in the graphic arts, which is the subject of her second book project (under contract with Routledge). Biz also sits on the Executive Committee of the International Comic Arts Forum and the Executive Board of the Comics Studies Society.
Regina Römhild
Regina Römhild is part of the networks "Transformative Religion" (Humboldt University) and "Minor Cosmopolitanisms" (https://www.uni-potsdam.de/de/minorcosmopolitanisms/). She also took part in our webinar series on "Storytelling as Research: Unsettling the Cultural Politics of Diversity through Filmmaking" (https://narratives.migration.ubc.ca/storytelling/). As a renowned anthropologist and local scholarly activist she engages in current political debates of anti-racist critique and works towards new ways of sharing knowledge in a postmigrant, superdiverse and plural society. She devotes her teaching and research to a postcolonial anthropology of Europe. In particular, she is concerned with overcoming the colonial-structural inequalities and racisms that continue to operate within European societies, at their borders and in their institutions, especially in the university system. Her presentation covers a collaborative project with Andrea-Vicky Amankwaa-Birago (Anton Wilhelm Amo Erbschaft), Roman Bakuradze (Amaro Drom Berlin), Tahir Della (Initiative Schwarze Menschen in Deutschland), Merel Fuchs (Decolonize Berlin), Mnyaka Sururu Mboro (Berlin postcolonial) and Bonaventure Soh Bejeng Ndikung (Savvy Contemporary Berlin).
Anja Schwarz
Anja Schwarz's research, as part of the network "Minor Cosmopolitanism" and built on a series of workshops in Berlin and Australia, aims to bring new insights into the meaning of the collections in Natural History held by the Museum für Naturkunde in Berlin (MfN) from a critical and practical decolonial point of view that is based on Aboriginal knowledge and storytelling. Working towards a joint digital exhibition, it strives to develop forms of collaborative museum presentation that chip away at 150 years of settler-colonial elimination of Indigeneity. Her recent research has focused on 18th-century Tahitian navigational knowledge, together with Maori artist Matahi Brightwell (Ngati Porou, Ngati Tuwharetoa, Nga Puhi, Te Arawa, Ngati Whatua, Rangitane) and Maori History scholar Peter Meihana (Ngati Kuia, Rangitane, Ngati Apa and Ngai Tahu), as well as on German-Australian colonial entanglements, e.g. Remembering German-Australian Colonial Entanglement (special issue of Postcolonial Studies 21.1, co-edited with Lindsay Barrett, Lars Eckstein, and Andrew Hurley 2018).
Nicole Waller
In collaboration with local initiatives and institutions such as Potsdam Postcolonial, Botanischer Garten Potsdam (Grünes Klassenzimmer [Green Classroom]), student community gardens at the University of Potsdam, Interkulturelle Gemeinschaftsgärten Berlin, Dr. Moses März, "Mapping Decolonial Berlin", Nicole Waller wants students to critically examine their own land-based narratives, and find out how they can practically contribute to the mutual support and collaboration of different decolonial movements and projects. Central questions of her curriculum work are what "decolonization" means in a settler colonial context, what it means in the Potsdam/Berlin context, and whether/how it can practically unsettle the university classroom. Her recent research, as part of the network "Minor Cosmopolitanisms", has focused on questions of colonial territoriality and mapping, Indigenous sovereignty, and Afro-diasporic relations to North American land (Turtle Island). Recent publications include, edited together with Jens Temmen, "Mapping American Territorialities." Special Forum American Territorialities. Journal of Transnational American Studies 11.1 (Summer 2020).
---
We gratefully acknowledge the financial support of this project from the SSHRC, the Waterloo Centre for German Studies, the UBC Dept. of CENES Ziegler Lecture Series, the Centre for European Studies and the Centre for Migration Studies. A big thank-you to Kaira Fenix for supporting the Website.